Baptism at Follow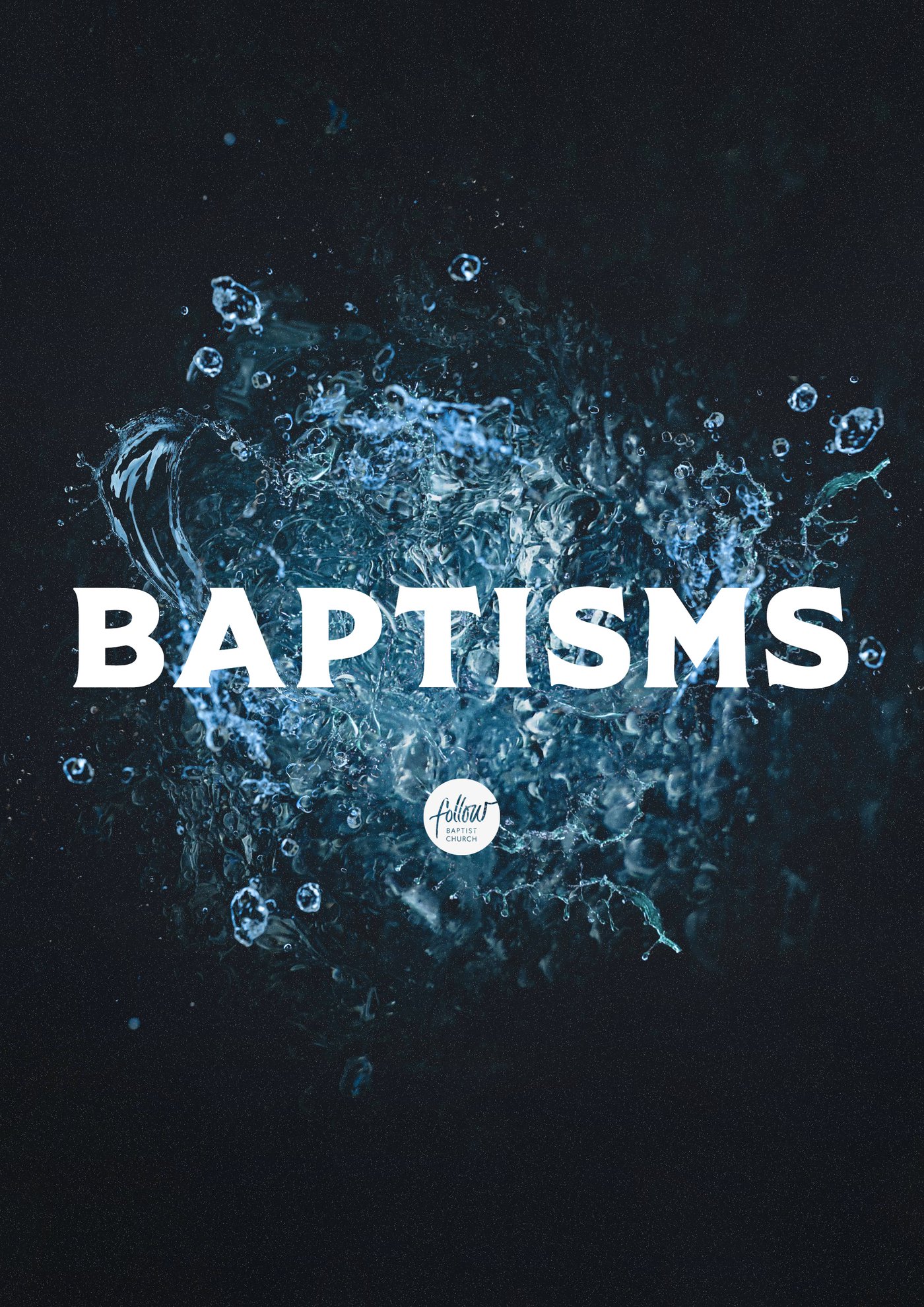 Why is Baptism so important? The Bible is clear on this. In Matthew 28:19-20 we read Jesus words - "Therefore go and make disciples of all nations, baptising them in the name of the Father and of the Son and of the Holy Spirit, and teaching them to obey everything I have commanded you." (NIV)
So, Baptism is important to us because Jesus commanded it to be so. It is a public declaration that we believe Jesus to be our Lord and Saviour, and we accept His sacrifice as atonement for our sins.
For more information about Baptism and why we practice Baptism in the way we do, please read through the BAPTISM AT FOLLOW BAPTIST CHURCH document which can be downloaded by clicking on the button below.
Our next Baptism Service will be announced soon!
As we read in Acts 22:16 - "What are you waiting for? Get up and be baptised." (NLT)